How International Students Can Get Health and Travel Insurance in the United Kingdom
If you're planning on studying abroad in the United Kingdom, you must obtain health insurance and consider purchasing travel insurance before leaving your home country. Buying health insurance is part of the UK's student and dependent visa requirements, whereas travel insurance is optional. However, both types of insurance will provide you and your loved ones with peace of mind during your time abroad. To learn more about health and travel insurance options available to you, keep reading! 
Checking out multiple study abroad destinations? Learn how international students can get health and travel insurance in Australia, Canada, and the United States.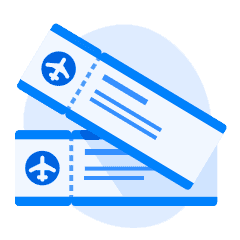 Travel Insurance in the United Kingdom
Travel insurance is recommended to protect you and your belongings during your trip from your home country to the UK. Travel insurance plans commonly include trip disruption coverage, medical care in case of an accident or illness, reimbursement for the damage or loss of baggage and belongings, and personal liability. However, it's important to note that not all travel insurance plans cover the same things, so ensure you find one that best suits your needs. 
Tip: Certain credit cards offer travel insurance, so check with your bank to learn what your card benefits include!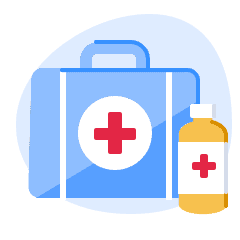 Health Insurance in the United Kingdom
International students planning on studying in the UK must pay the Immigration Health Surcharge (IHS). To better your understanding of this process, we'll explore what the IHS costs and covers, information on private health insurance, IHS refunds, and reimbursement.
Immigration Healthcare Surcharge
As part of their visa application fees, students planning to study in the UK for six months or longer will be asked to pay the IHS for themselves and any dependents travelling with them. The IHS helps fund the UK healthcare system, and gives students access to free healthcare while living in the UK. This means that students will not have to pay to visit a doctor's surgery, healthcare centre, or hospital. Students may need to pay for dental and optical treatment and any medicine prescribed to them by a doctor.
It's important to note the health surcharge is in addition to the visa application fee. International students must pay £470 per year for the duration of their visa. If your family member is applying for a dependent visa, they must also pay this surcharge.
Use GOV.UK's calculator tool to calculate your immigration health surcharge.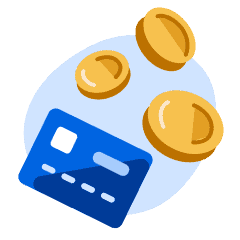 IHS Refund and Reimbursement
If your visa application is not approved, don't worry! You'll be automatically refunded the immigration surcharge but not the visa application fee. International students will automatically receive a partial IHS refund if their visa application is approved, but they are given less time on their visa than they requested. Refunds are also issued when dependants on your visa application are refused.
If you're an international student from the European Union (EU) or Switzerland, and are planning to study in the UK for more than six months, you may be eligible for full or partial reimbursement of your Immigration Health Surcharge. Learn more about your options on the Department of Health & Social Care website.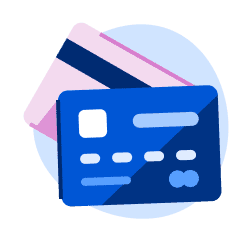 Paying the Healthcare Surcharge
International students applying online for a student visa will pay the healthcare surcharge as part of the application process. Students must complete the payment and return to the online application within 30 minutes.
If you choose to apply for a student visa by mail, you're required to pay the healthcare surcharge before completing your application. Whether you make your student visa application online or by mail, the healthcare surcharge must be paid by debit or credit card.
Requirements for the online application:
If you're applying as a student, you'll need to provide your course dates
If you hold a certificate of sponsorship, you'll need to provide the start and end dates outlined on your certificate
Requirements for application by mail:
Your email address
The visa type you're applying for
Your travel document or passport number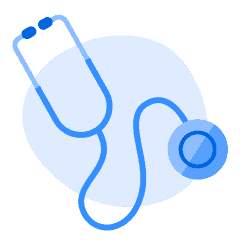 Private Medical Insurance
International students and their dependents are not allowed to take out private healthcare insurance as an alternative to paying the health immigration surcharge. However, if you also want private healthcare insurance, you may purchase it. Private healthcare may be a good idea if you wish to cover the following potential health-related expenses:
Private medical treatment
Expenses incurred if you need to return to your home country for treatment
Loss of fees if you're unable to finish your course
Before you jet off on your study abroad journey, do your research to determine which options will best support the healthcare needs of you and your dependents.

Source : https://www.applyboard.com/blog/health-travel-insurance-uk